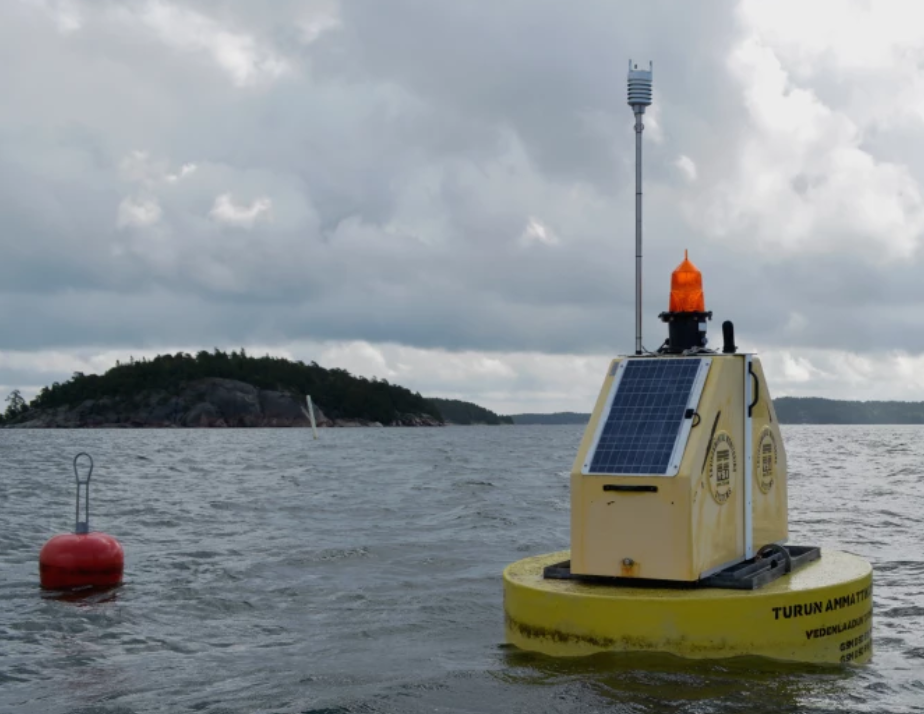 This site provides information on the marine weather station installed in the automated profiling buoy (see figure). The buoy sea weather station is the first weather station in Finland to be installed into the water quality monitoring device. The weather station is intended to provide information of the interaction between the weather conditions just above the sea surface and sea surface water, which are physically closely linked. The observations can be scaled over multiple lengths. Like the water quality information, weather information is automatically updated four times a day. The visualization of the images is provided by the University of Turku, Research IT.
Last measurement: 27.11.2020 19:30:00
Open data licence: The data at https://saaristomeri.utu.fi website is licenced with The Creative Commons Attribution 4.0 International license (CC BY 4.0). How to cite: "Seili Environmental monitoring programme, Odas buoy weather station datasets. YEAR. Turku University/ Turku University of Applied sciences, Turku. https://saaristomeri.utu.fi/buoyweather/".